How important to choose comfortable and stylish underwear for women? Especially when we're talking everyday/go to work/run errand panties, if it's not, at bare minimum, so comfortable you forget you're wearing it.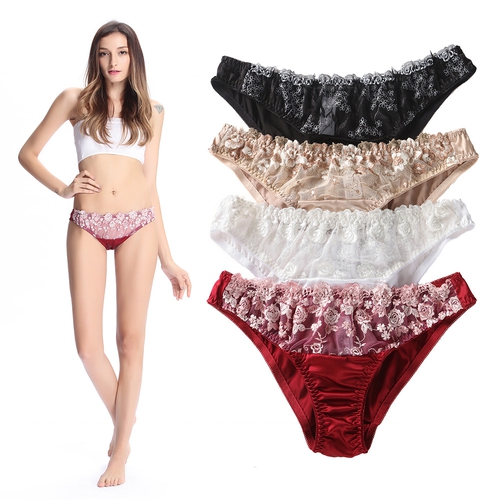 Wearing cool and comfortable panties are so awesome during hot summer days and nights. Silk is called the second skin of mankind. It can regulate body's temperature. You could keep cool even in hot summer. Natural mulberry silk is breathable and comfortable. Especially in the hot summer days, the silk panties are really comfortable compare to the item made in polyester.
Lace is always popular among women's clothes. Different lace shows different styles. White lace is so pure and lovely. Black lace will make you hot and sexy.
What's the point? There's nothing worse than constantly needing to pull, tug, and readjust your underpants just to get through your day.
When you're hypersensitive, soft fabric counts for everything.  A perfect match: 93% silk +7% spandex is unbelievably soft. The care instructions say to handwash, which would be best for the high quality nature of this fabric, but you can also wash in a lingerie bag on delicate cycle (preferably alone or with a very small number of similar items).
It feels like you're wearing nothing at all. It disappears under clothing. It lays flat all day. And it comes in so many colors, you'll never get bored. LilySilk's underwear collection will bring you big surprise.
White Silk Lace Embroidered Panty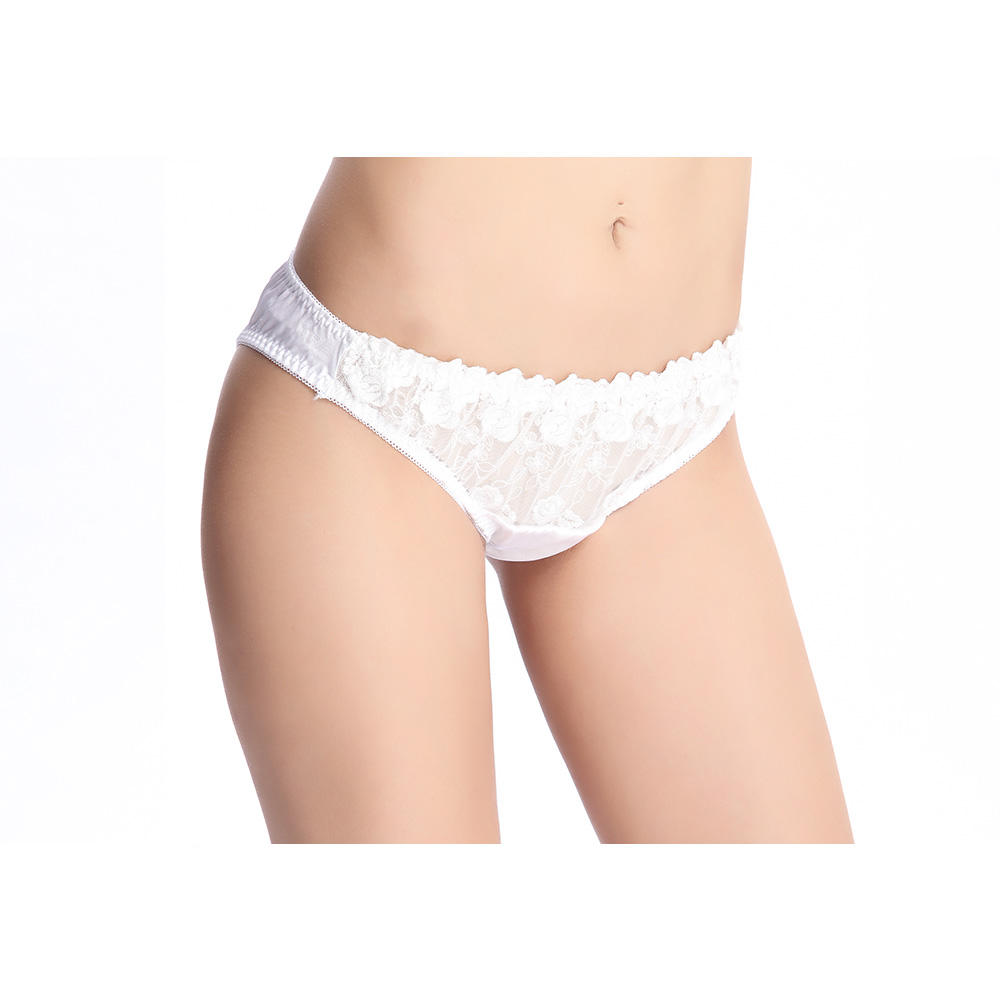 Sexy Black Silk Lace Embroidered Panty