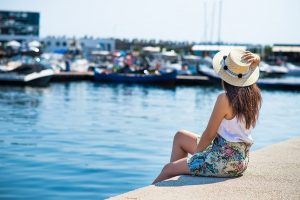 Most girls will have such question in concern when traveling: If they want to dress in multiple styles, the trunk will have no space for any fancy item they want to buy on the journey. What's worse, it will be too heavy to carry for girls.
So, when choosing clothes for traveling, you must focus on both beauty and practicality of your luggage. The most important thing always should be what you need. Lilysilk here finds you 4 tips to select travel clothes:
Light-When you are traveling, you will get tired easily. So, the lighter your luggage is, the more relaxed you are.
Small-If the clothes you choose are very small and occupy less space, the trunk will have more space for other needs.
Comfy-To have a good mood during the journey, you should keep a distance from that comfortless fabric and clothes.
Practical-Take some basic and easy-matching clothes so that you can try more different styles with these limit pieces.
Based on tips above, Lilysilk carefully selects the following silk clothes for your travel.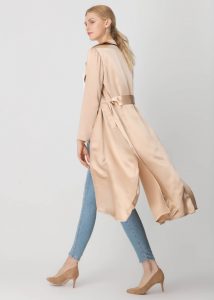 A coat is very necessary for you to travel especially when you are on the bus or board where is always very cold because of the air conditioner. If you don't keep warm, you may catch a cold easily then. This trench coat is a perfect choice for your travel because it can help you look feminine and dashing in the crowd. If you don't like trench coats, you can consider taking silk blazer or silk jacket with you as well.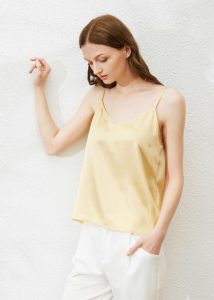 If you want to save more space, our classic silk camisole is a good option because it's very easy to carry. This camisole is on sale now, you can enjoy the softness of silk at cost of just a lipstick. You will not spend too much even when you buy all 4 colors together.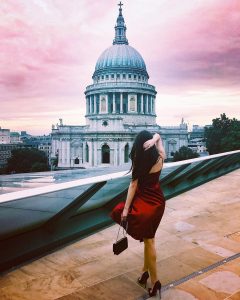 When you go to some place with beautiful scenery, you must want to take photos of the wonderful background. What you need is a piece of fairy silk dress. The dress in the picture above drapes well. Countless psychological experiments have confirmed that wearing red clothing increases attractiveness and sex appeal. So, why not? Plus, the smooth and soft touch of pure silk brings you complete comfort that no other fabric does.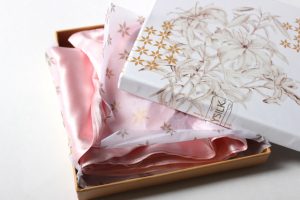 Last but not the least, a good rest is also important for you when traveling. Lilysilk offers you silk pillowcases and silk sleep masks as well. You can click here to view our web store directly. If you have any more question or advice, please feel free to contact our staff.