Silk dress has soft and velvety texture and is very cool and comfortable to wear. It is the most indispensable dress for women in summer and one of the most indispensable summer clothing. You deserve such pretty dresses.
The picture below is about our latest little black silk dress. This dress features in round neck, sleeveless cut, hidden zipper and fit and flare silhouette. The length is to your knees. Although there is no luxurious decoration or gorgeous shape, its smooth line and simple shape allow you to be more full of gas than anyone else.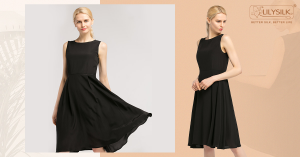 The dress below features in sexy V neckline, semi-sheer short sleeves, and delicate floral print. Combined chiffon and silk, this dress makes you look more feminine and elegant. Not like other A-line dress, this dress will not make you look fat because of its high-waist design and slim-fit shape.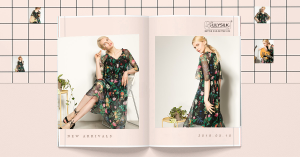 This silk wrap dress is very classical with its simple V neckline, which adds more temperament to you. This is also a romantic dress with little black stars printing. The design of slit exposes your long leg incidentally, which makes you look sexier. You will seem to be higher and more elegant with the silk waist tie.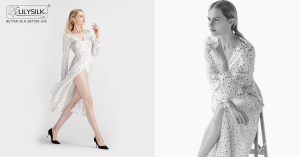 This sunflower printed dress has a similar silhouette to the wrap dress above. This dress absolutely suits summer and beach. It has the print of the season. The hemline moves gracefully when you walk. You are the focus!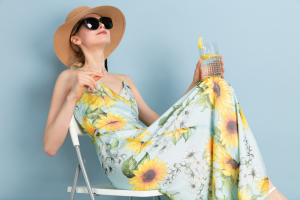 Pure color makes this silk dress exceptionally clean and refreshing! Deep V-neck design modifies the perfect neckline, which looks more sexy and charming. The waistline outline high-profile body curves, plus the elegant double hemline design. It highlights your charming figure and can adapt to various occasions, so you needn't change dresses then!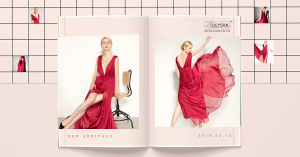 Silk dress vests you femininity and nobility! You're elegant yet gentle, simple, gorgeous and romantic when you put on those silk dresses above. To get more surprise, please view our new collection of dresses.