Great News! Fall Sale Starts Now!
Lilysilk fall sale starts, which lasts only 8 days, from 29th Sep to 7th Oct. The products will be on sale are as below: 22 momme silk bedding set, 25 momme silk bedding set, spring silk comforter with cotton shell and silk coverlet.
1. Get Pair of Silk Pillows On 22momme/25momme Silk Bedding Set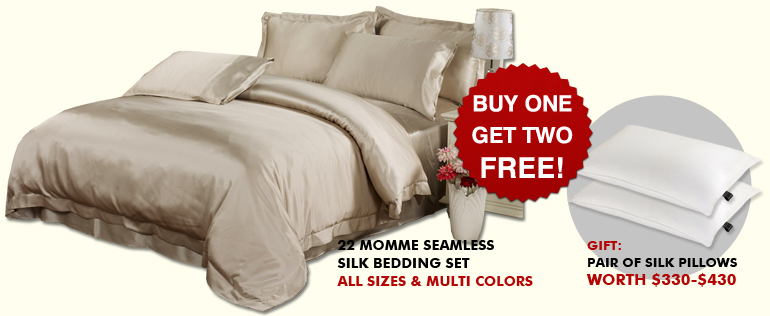 If your order in our 22 momme or 25 momme silk bedding set is over $600, you will get a pair of silk pillows for free. The size of the pillows will be the same as pillowcases in bedding set you choose.
2.Get Pair Of Silk Pillowcases with Each Order On Silk Duvet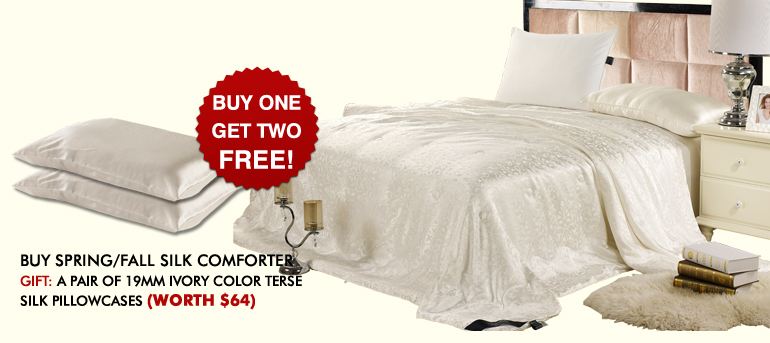 If you buy any of our silk duvet, you will be rewarded with pair of 19 momme standard (20" x 30") terse silk pillowcases for free, which are elegant in ivory color.
3. 40% Off On Silk Coverlet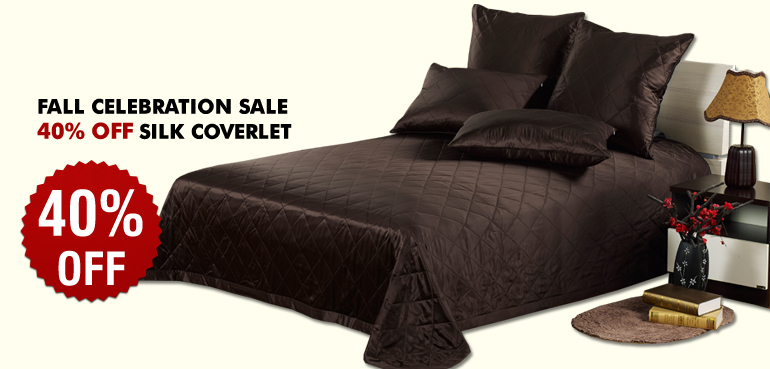 Orders on our silk coverlet will get a remarkable 40% off. Our silk coverlet is elegant and pure, which is suitable all year round.