What's the Top 10 Fashion
Colors for 2016?
10 Fashion Colors
Pantone, the
world-renowned color institute, has recently released its top 10 popular colors
for 2016, including Rose Quartz, Peach Echo, Serenity, Snorkel Blue, Buttercup, Limpet Shell,
Lilac Gray, Fiesta, Iced Coffee and Green Flash.
The colors are
part of their semi-annual color report for the fashion industry, which is
compiled by a group of color experts around the world who have synthesized all
the hues used throughout the forthcoming collections and merged them with the
color trends they have been tracking globally.
Statistics show
that colors which are calming and peaceful, combined with hues that are bold
and playful, are hit in 2016.
Color Trends: No Huge Distinctions
Between Different Genders
For the first time
in years, colors in this season transcend cultural and gender norms. Vivid
brights give way to excitement and optimism, though quiet stability prevails in
this season's palette. For Spring 2016 there are truly no perceivable
distinctions in color choices between the men's and women's collections—the colors you'll see here are not restricted
to genders, both of which focus on a desire to breathe and reflect, then play.
This more unilateral approach
to color is coinciding with societal movements toward gender equality and
fluidity.
Pairing of Rose Quartz and
Serenity
The soothing, calming
nature of colors in the Spring collections are led by Rose Quartz, a persuasive
yet gentle tone that conveys compassion and a sense of composure. Like a serene
sunset, flushed cheek or budding flower, Rose Quartz reminds us to reflect on
our surroundings during the busy but lighthearted spring and summer months.
Weightless and
airy, like the expanse of the blue sky above us, Serenity comforts with a
calming effect, bringing a feeling of respite even in turbulent times. A
transcendent blue, Serenity provides us with a naturally connected sense of
space.
Whether in soft or
hard surface material, the pairing of Rose Quartz and Serenity brings calm and
relaxation.
Lilysilk's Fashion Color Trends
To adapt to this
global fashion trends, Lilysilk has added more beautiful colors to its silk pillowcases, bedding
sets and sleepwear collections.
New colors of silk
bedding are as below: Apricot, Dirty Pink, Light Green, Light Plum and Orchid.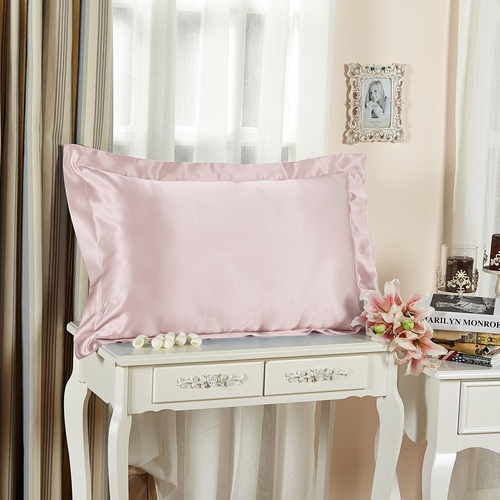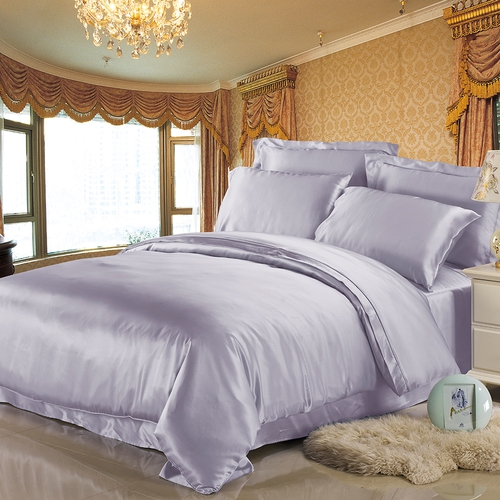 You have more
choices in silk sleepwear collections: Beige, Light Pink and Light Sky Blue!
New colors but
still the same quality, our silk bedding & sleepwear are truly your first
choice when it comes to organic mulberry silk items. As the proverb goes:
"Classic never goes out of fashion". As a professional silk vendor online, we
only make the best quality silk products with classic designs and fashionable
colors.
Do not hesitate to
buy yourself such silk products of fashion colors that can make you look
gorgeous and glamourous.