What Is A Handkerchief
A handkerchief, also called a handkercher or hanky, is a form of a kerchief, typically a hemmed square of thin fabric that can be carried in the pocket or purse, and which is intended for personal hygiene purposes such as wiping one's hands or face, or blowing one's nose. A handkerchief is also sometimes used as a purely decorative accessory in a suit pocket.
To some this may seem old-fashioned, but the technologically most advanced country is a huge fan of these: handkerchiefs, especially silk handkerchiefs! They are an essential accessory in everyone's pocket or bag.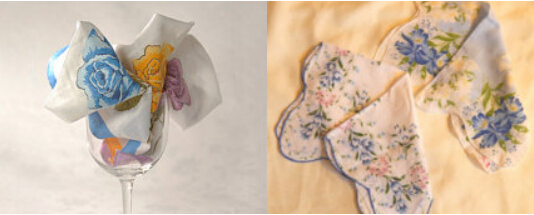 Several Reasons to Carry a Handkerchief
1. The main purpose of carrying a handkerchief would be to dry your hands, i.e. after having washed your hands after having used the bathroom.
2. It can also be used for emergencies, when liquids have been spilled, especially on clothes.
3. The best reason to carry a handkerchief is to lend it to others. Be sure to put one in your pocket when you go see a tear-jerker movie with your girlfriend or accompany your wife to a funeral. When women are feeling vulnerable, they'll really appreciate your offer of a soft hankie. It's a gallant and chivalrous gesture; there's just something comforting about it.
4. And as a bonus, they're less wasteful. Think of all the tissues you could keep from throwing away. The handkerchief is to the tissue as the reusable diaper is to Pampers.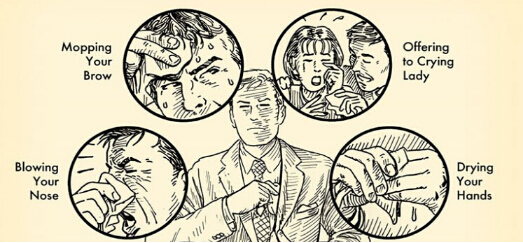 Why Choose a Silk Handkerchief
1. Silk is pure natural fabric which is good to human skin, especially for allergy suffers.
2. Silk handkerchief is soft to touch, the texture just feels so good against your hand and face
3. Silk handkerchief may be an expensive buy. But it well worth it since they can add elegance and nobility to both men and women.
4. Plus, a silk pocket square, transformed from a fold of silk handkerchiefs, is a necessary decorative accessory for men's tie and suit, which makes you a gentleman.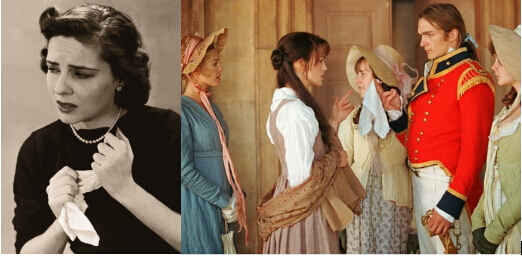 Why Lilysilk's Silk Handkerchief and Silk Printing Handkerchief
1. Made of 100% mulberry silk, natural and pure.
2. Convenient to carry and easy to care, no matter at work, home or on the go, making it a combination of practical use and decorative effect.
3. Come in 6 printed patterns: Abstract Forest, Chinese Paper-cut Elk, Christmas Scenery, Christmas Selfie, Christmas Trick, Flora-patterned Elk, Joyous Heaven.
4. Customization service, bringing you personalized look and uniqueness.