Do you like spring as much as the editor? Are you also hopeful for a happy and healthy year in 2016? Do you need some ideas about how to improve your rooms and your life? Then you have just come to the right place!
Spring is always regarded as vital and colorful. Some natural and light colors usually make people comfortable and happy. Here are some colors to recommend:
Light green
Green stands for nature and life. Light green is more lovely in color and it calms people down to a better relax.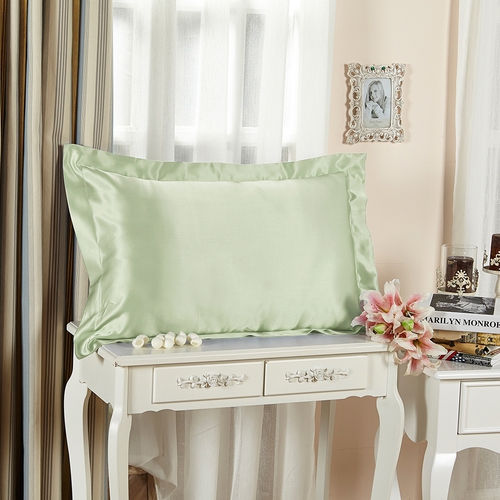 19 Momme Oxford Silk Pillowcase
You will fall in love with this silk pillowcase in light green. 
It's quite soft and comfortable because of the fantastic fabric and further more the elegant flange adds more lovely attraction.
Rosy pink
Pink stands for purity and romance. Rosy pink is more vivid in color and it reminds people of cherry blossoms thus giving us a beautiful and happy mood.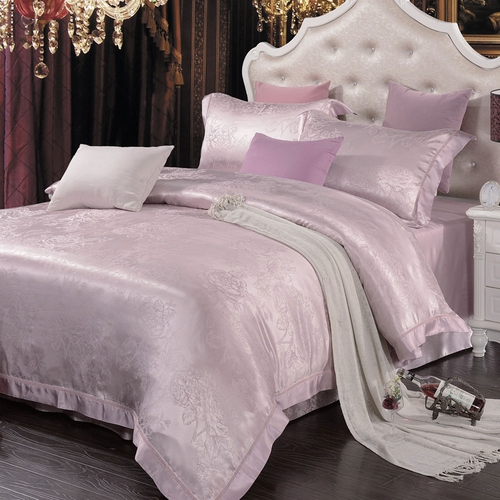 19 Momme Seamless Silk Bedding Set Princess
If you are a lady, you must find this bedding set special. As it's name suggests, the owner feels herself like a princess when sleeping into the whole silk bedding. Plus the unique floral pattern on the organic silk fabric makes the it more luxurious and charming!
Orchid
Orchid may not be a common color when we shop for clothes or bedding, but it's really pretty. Think about orchid blossoming and dancing in your bedroom!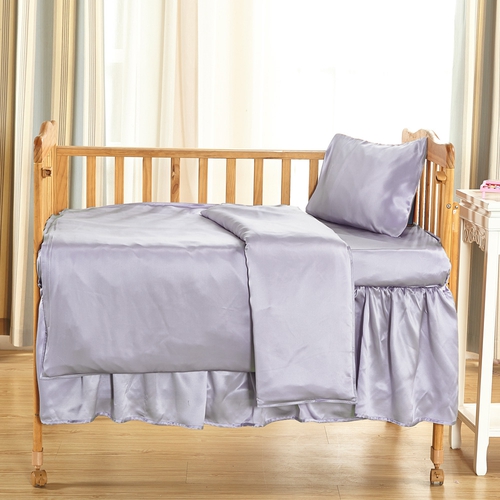 19 Momme Silk Crib Bedding Set
If you are going to have a baby, this orchid silk crib bedding set
will be a perfect gift no matter for him or her. The pure silk fabric does no harm to a baby's tender skin. On the contrary it cares for your baby and helps him/ her to have delicate sleep.
Violet
Violet stands for mature and decent. A violet sheet must suit the taste of the old people in your family. Instead of making their bedroom dull and boring, violet adds more color to their room and more vigor to their heart.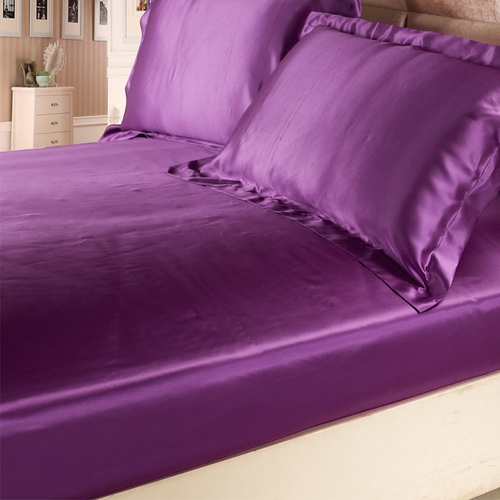 25 Momme Seamless Luxury Fitted Sheet
Do you love spring better after we've introduced so many lovely "spring" colors? You'll love your bedroom better if you've arranged them there! All Lilysilk's bedding and sheets use only vegetable dyes to create healthy and ecofriendly sleeping environment for you. All products are certified to OEKO Standard 100, so you can feel safe to purchase!
More color recommendation: