Every woman desires beauty. They look for whatever can keep their face young. They
buy all kinds of expensive cosmetics for daily skin care. Today, a new healthy
skin-care method, which has been passed down generations by Chinese ancestors
to keep skin smooth and blemish free, is introduced to the western community— silk
cocoons.
George Meredith once said that: "a witty woman is a treasure; a witty beauty is a
power. How can you miss this little beauty trick that is easy and healthy
without costing the earth?
What are silk cocoons?
The name "silk cocoon" usually refers to mulberry silk cocoons. A silk
cocoon is a small and scrotiform protection layer woven by silkworms. There are several kinds of silk
cocoons, most of which are white or soft yellow and have oval or round shapes.
A regular silk cocoon has a length of about 3-4 centimeters. It is used by
people to cleanse and exfoliate skin for
the purpose of beauty.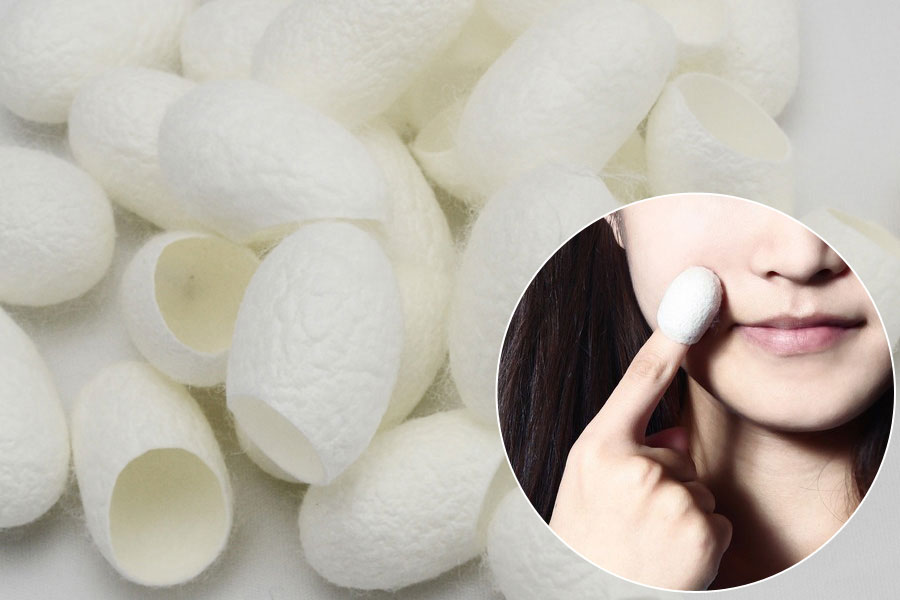 Effects on Your Skin
Silk cocoons contain natural proteins, amino acids and collagen which are excellent
for anti-aging and keeping skin supple and nourished, removing blemishes and
dead cells.
When gently massaged your face, those luxuriously soft silk cocoons release Sericin
(often used in today's anti-aging creams) that is essential to the human body,
which helps make your complexion clearer
and smoother with continued usage. Statistics show that UV damage and scarring have improved by 20% after
using the silk cocoon for a month or so.
How to Use Silk Cocoons?
1.Soak it in lukewarm water for about 3 minutes.
2.When it becomes soaked and soft, place it on fingertips through opening
3.Massage face with it gently in circular motion
First used by Chinese from over 2000 years ago, this ancient beauty routine is still
popular today. Recently, more and more online sellers begin to provide
customers with this amazing beauty product. Needless to say, Lilysilk, as a
specialized silk store, has already sold this product with best quality and
service. Packaged in a beautiful yarn bag, the freshest Lilysilk mulberry
silk cocoons bring you a unique beauty experience. 25 healthy beauty cocoons
per pack. Each cocoon weighs about 0.3 gram and about 7.5 gram per pack.