A man's dress shirt can elegantly frame his face during a presentation and later absorb his perspiration during a tough round of questioning. It can play a supporting role by enhancing his sport jacket or it can stand alone and be the centerpiece of his outfit.
Why would you want to read an entire article about dress shirts? Because details matter.
In any given day we only speak with a small percentage of the people we see; the shirt you wear, in the absence of a jacket, is the most powerful signal you are using to non-verbally communicate with those around you. Your shirt, whether you like it or not, is speaking for you; make sure it's saying what you intend.
Dress Shirt Fabric
Fabric is undoubtedly the most significant attribute that makes a successful dress shirt.
The fabric of cotton and silk combination not only makes wearers feel comfortable and confident, but also appears as a symbol of elegance and good taste.
Dress Shirt Color
White – The most common shirt color; historically it has dominated the scene and was initially the only choice for a gentleman. The lack of color on a man's collar and cuffs signified he did not have to do dirty work; colored shirts were looked upon with suspicion as it was assumed they were colored to hide stains. To this day, white still reigns as the most formal color, and its popularity has safely placed it among the iconic garments a man can wear. Where ever you may be, a man can safely assume a white shirt will never be out of place.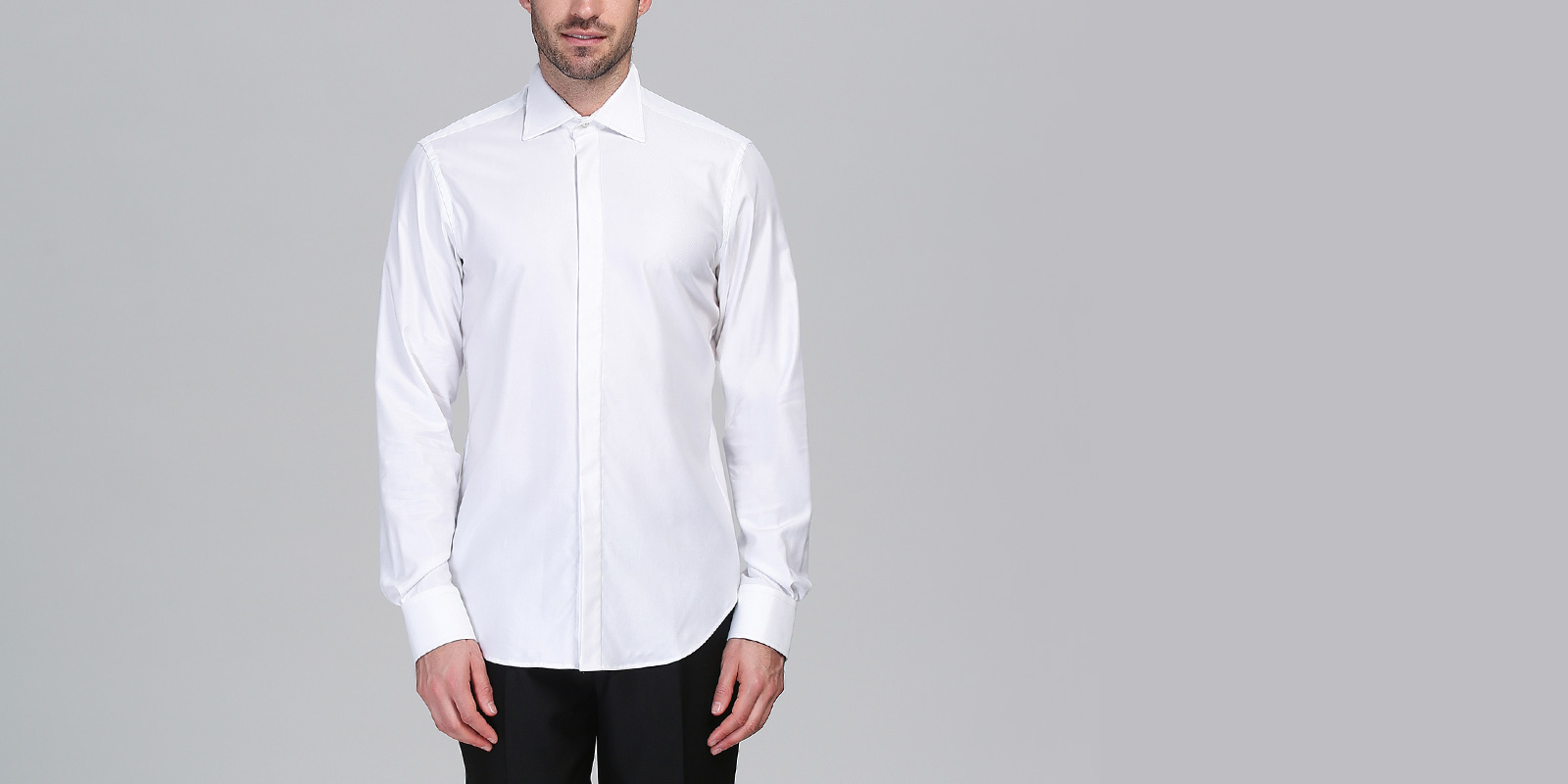 Blue – Blue's dominance has more to do with its ability to compliment most men's complexions rather than heritage. The popularity of blue exploded in the United States as more and more off-the-rack manufactures looked for colors and patterns that would sell. Today the color firmly holds a place as a safe alternative to white. And unfortunately, this is often the extent of the variety found in a man's dress shirt collection.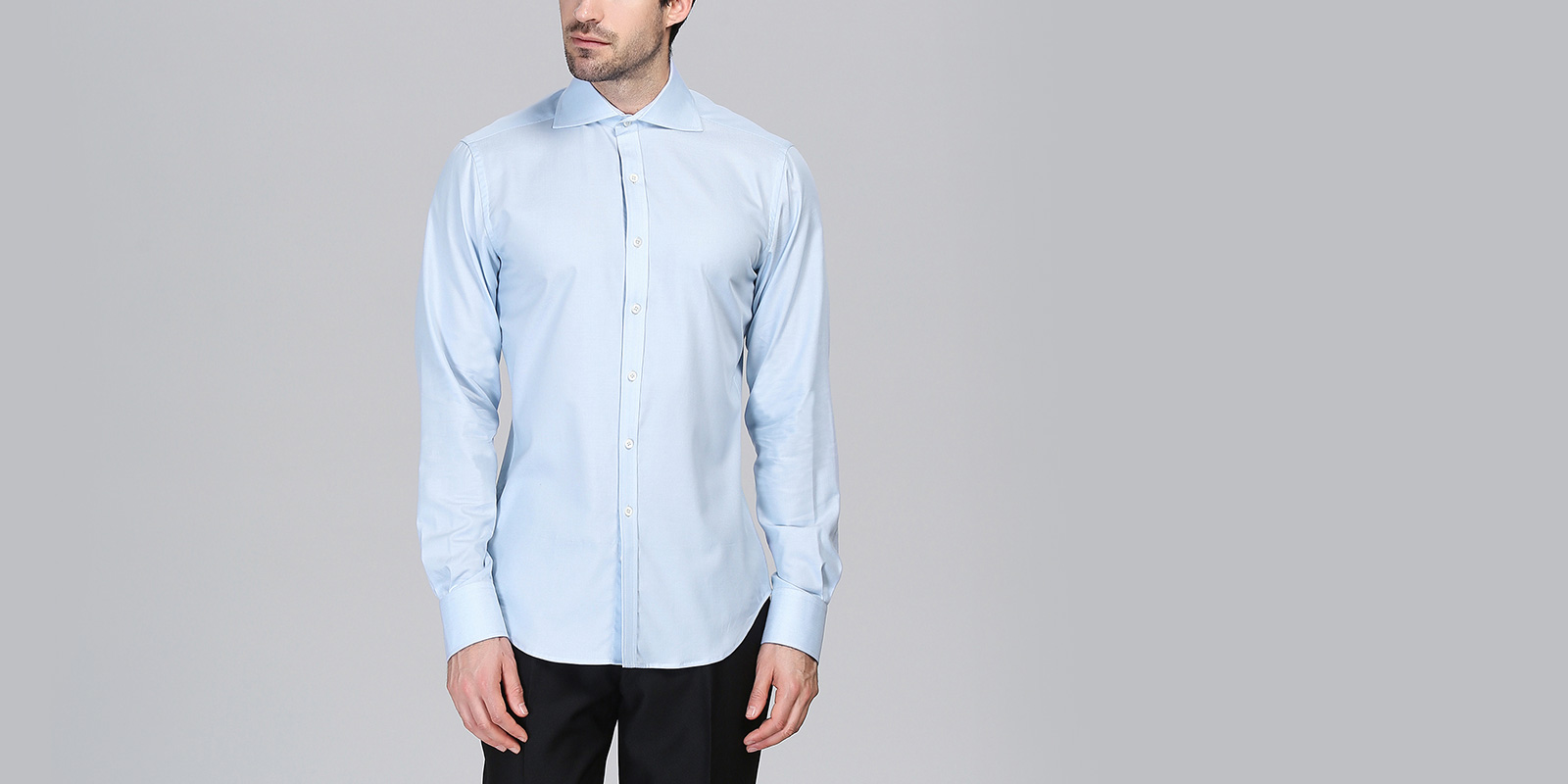 Other Colors – Pink, gold, lavender, off-white, forest green, and even red, just a few of the multitude of colors available to the man who is willing to walk a different path. Whether these colors dominate the dress shirt, or highlight the pattern woven into it, they can compliment every complexion out there. And with less than 10% of the shirt wearing population even dabbling into these shades, the man who masters wearing them can easily set himself apart in a room of like dressed men.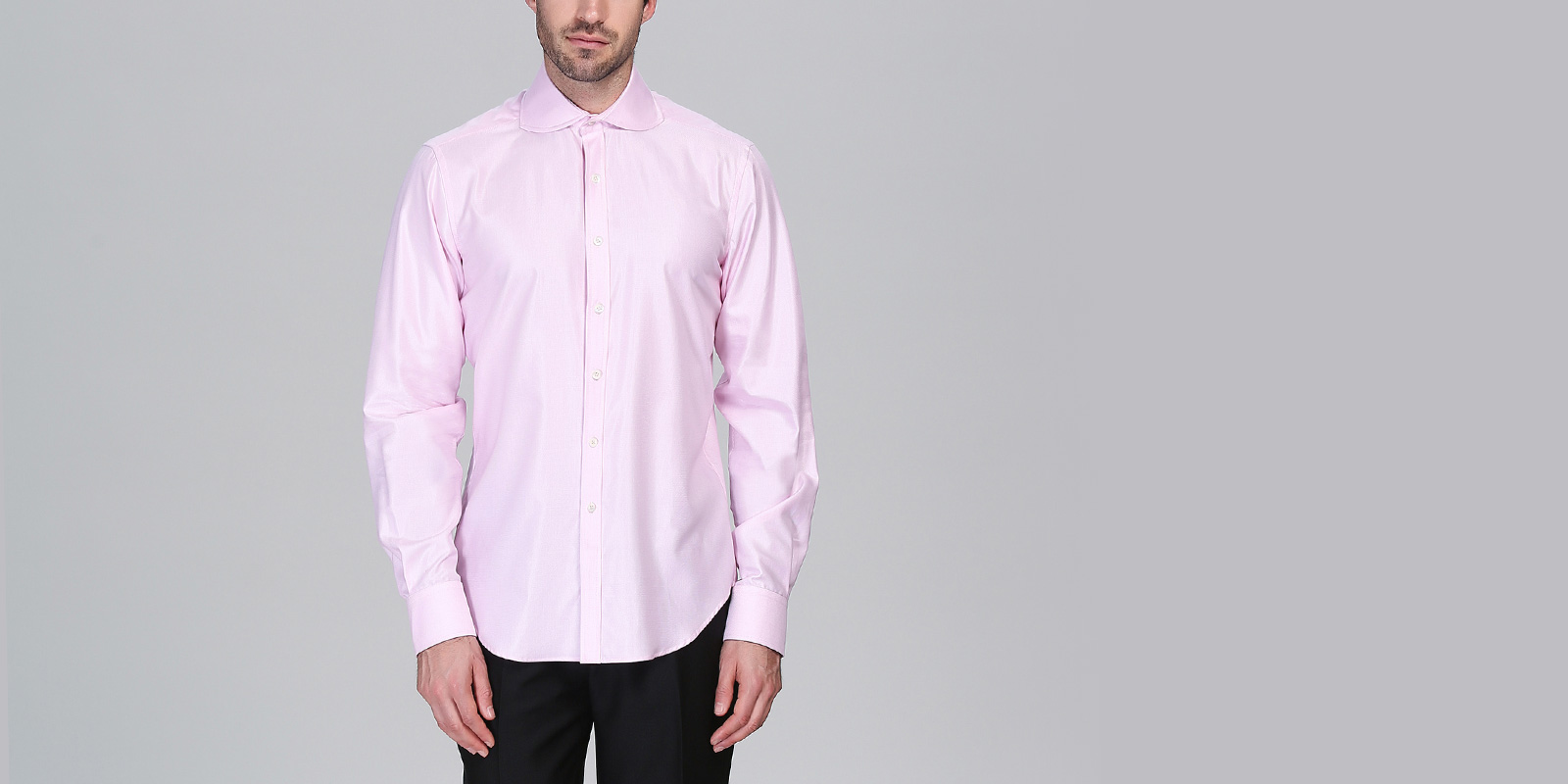 Stripe & check – In addition to the pure color shirt, plaid shirts and striped shirts are popular among young people.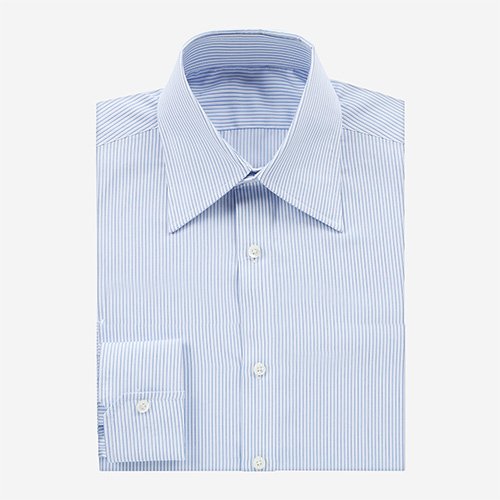 Dress Shirt Fit
Most men wear dress shirts that do not fit them properly. The problem is that ready made garments are made to fit many; as a result, they fit no one perfectly. We all compromise somewhere if a shirt fits us in the neck it fails us in the sleeve length; if it fits well in the sleeves, it billows out around the stomach. So the fit I'll describe here is generally only achievable on a custom shirt or one that's close to fitting and then tailored by a skilled hand.
A well fitted dress shirt should first and foremost be comfortable; this is different for every man. Larger men are usually complimented by a looser fit while petite and thin men are complimented by a more form cut. In general, though, a shirt should:
Allow two fingers in the collar when buttoned.
Be tight enough around the wrist so that the cuffs must be unbuttoned to get them off.
Have long enough sleeves so that you can raise your arms like wings and not pull the cuffs down the forearm; they should be short enough so that you don't have more than 1 inch of fabric bunching near the cuff when your arms hang.
Shoulder points that extend to the end of the shoulder and no farther.
Have room in the chest and waist to pinch out 1-3 inches of fabric (depending on fit desired).