If you have a job where you work from home,you must be very happy to see this article. Which fabrics will you choose for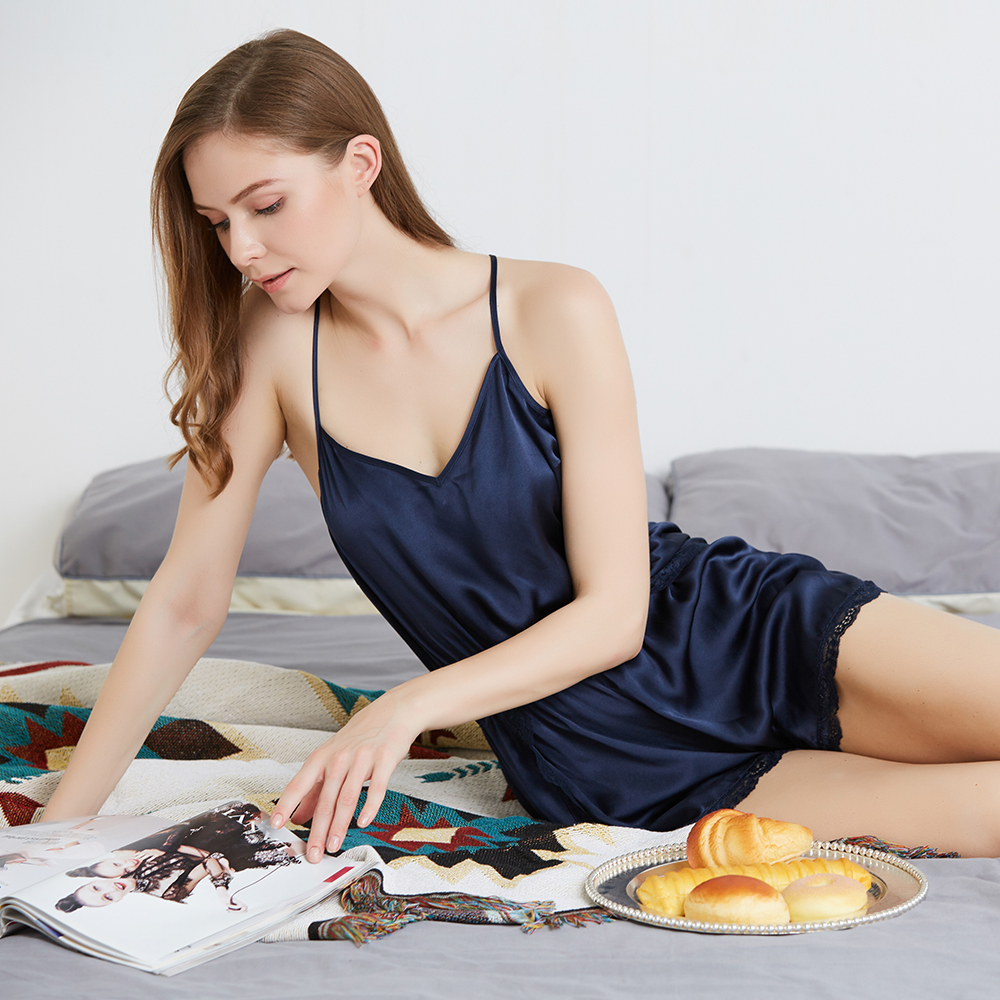 your nightwear? Flannel? Cotton?Cashmere? Or silk? No matter what it is,it should be sure to give you a nice  sleep that youwill end up wanting to wear them the whole day. Check out the followings, and I will show you an amazing material.
Yes, silk, its health care function, is unique. Called " the second of skin'', there are
18 kinds of amino acids which people need in silk,just as human skin contains. Meanwhile, the trytophan and tyrosine in silk protein can absorb UV, enhance the activity of skin cells, and boost your metabolism. Silk nightwear is luxurious. Consisted of protein fiber,it feels soft, smooth and sensitive.
Generally speaking, crepe satin plain is used to make a silk nightwear. The regular momme is 12mm,16mm,19mm and 22mm. 12mm silk is too thin to be broken so it is generally used to do scarves. Comparatively, 16mm, 19mm, 22mm is a good choice for silk nightwear,even for garments. They are modest and economic. The silk of 30mm is the perfect choice to make a luxurious choice. Of course, it is very expensive.
Lilysilk's nightwear, selected 22mm 100% mulberry silk, is more breathable and comfortable, of course,with a good price you can accepted. Also 22mm, is the best choice for summer and it is at the top quality. Its verticality and elegance show the unique charm of silk. Above all,it is durable. As the nature of silk, it is warm in winter and cool in summer.
BETTER SILK,BETTER LIFE