Happy Father's Day, to all the beloved fathers in the world. Father is someone who are the examples for us, who give us power and faith, who solve problems and doubts for us. We love them, and establish the special day for them. It is the Father's Day, which is a celebration honoring fathers and celebrating fatherhood, paternal bonds, and the influence of fathers in society. Many countries celebrate it on the third Sunday of June, but it is also celebrated widely on other days. Father's Day was created to complement Mother's Day, a celebration that honors mothers and motherhood.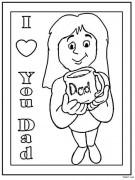 In Australia, Father's Day is celebrated on the first Sunday of September, and is not a public holiday. YMCA Victoria continues the tradition of honouring the role fathers, and father figures play in parenting through the annual awarding of Local Community Father of the Year in 32 municipalities in Victoria. Whether it is a public holiday or not, our gratitude to fathers will not be changed. That is why we get our fathers celebrated!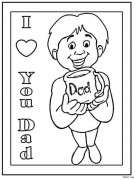 Father's Day was founded in Spokane, Washington at the YMCA in 1910 by Sonora Smart Dodd, who was born in Arkansas. Its first celebration was in the Spokane YMCA on June 19, 1910. Her father, the Civil War veteran William Jackson Smart, was a single parent who raised his six children there. After hearing a sermon about Jarvis' Mother's Day in 1909, she told her pastor that fathers should have a similar holiday honoring them. Although she initially suggested June 5, her father's birthday, the pastors did not have enough time to prepare their sermons, and the celebration was deferred to the third Sunday of June.
Of course, it did not have much success initially. While the intention will not variable, people kept trying to celebrate the day, eventually the Father's Day is established.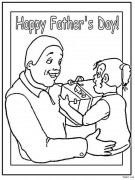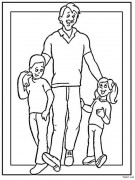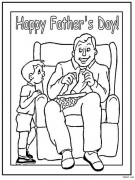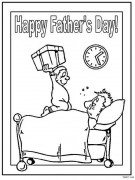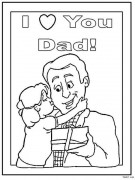 Lilysilk is a human shopping site, we prepare gifts and discounts for our honored fathers, who are deserved to own the 100% pure mulberry silk pajamas. Here, we offer 15% off on the men's silk pajamas and silk bath robes. These sleepwear are really beneficial to keep fathers healthy and comfortable. We of course process a 10% off on Ladies pajamas set for mothers who are laborious all year around. Besides, a set of silk bedding for parents is a much better choice, which is on 8% off for Father's Day!


Father gives us a blue sky to fly, he believes us, encourages us, loves us… What we should do is to make him proud of us, concern his health, care his body.