Whether you are purchasing silk for the first time, or a longtime advocate of the natural beauty benefits and luxurious comfort of silk, this is the buyer's guide for you. Not all silk products are created equal, and we know how challenging it can be to choose the right silk brand to match your budget and needs. With so many options to choose from, it's important to select a silk brand that's right for you.
Here at LILYSILK, we're certified experts in silk production with over 12 years' experience creating high quality and sustainable silk products for over 1.5 million customers around the world. From womenswear and menswear for every occasion to sleepwear for the entire family, to home textiles and accessories and more, we're committed to elevating your everyday life through products that are gentle on our customers, and gentle on the planet.
When investing in silk products, we want you to feel good about the customer experience, product selection and environmental impact of your purchase. That's why we've provided this brand comparison guide between LILYSILK and Blissy, to help you shop for silk with confidence.
Product Categories: LILYSILK vs Blissy
At LILYSILK, we believe enjoying beautiful, high-quality silk shouldn't be limited to bedtime hours. That's why we offer around-the-clock comfort with silk products for every occasion, including womenswear, menswear, childrenswear, sleepwear, intimates, accessories, home textiles and more.
In comparison Blissy products are limited to pillowcases, robes and accessories such as scrunchies and sleep masks.
Customization and Features: LILYSILK vs Blissy
We want your experience with LILYSILK to feel personalized and special. As part of our commitment to creating timeless and treasured products, LILYSILK offers bespoke customization services including embroidery and tailoring on all our silk pieces. These customization offerings are the ideal choice for getting just-the-right fit for your specifications, or embroidering the name of your loved one on a product for a one-of-a- kind silk gift.
In comparison, Blissy does not provide custom embroidery or tailoring.
Zipper Details: LILYSILK vs Blissy
When it comes to pillowcases, LILYSILK not only offers our customers opportunity for customization, but ensures our pillow zippers are high-quality and durable, extending the life cycle and reliability of your product. Whereas Blissy uses lower-grade zippers, LILYSILK proudly uses YKK: Yoshida Kogyo Kabushiki Gaisha zippers, the number one zipper brand in the world, recognized for their premium price point and longevity, with lasting material and a smooth appearance . This is part of our promise to our customers to provide luxury products that last in both style and quality.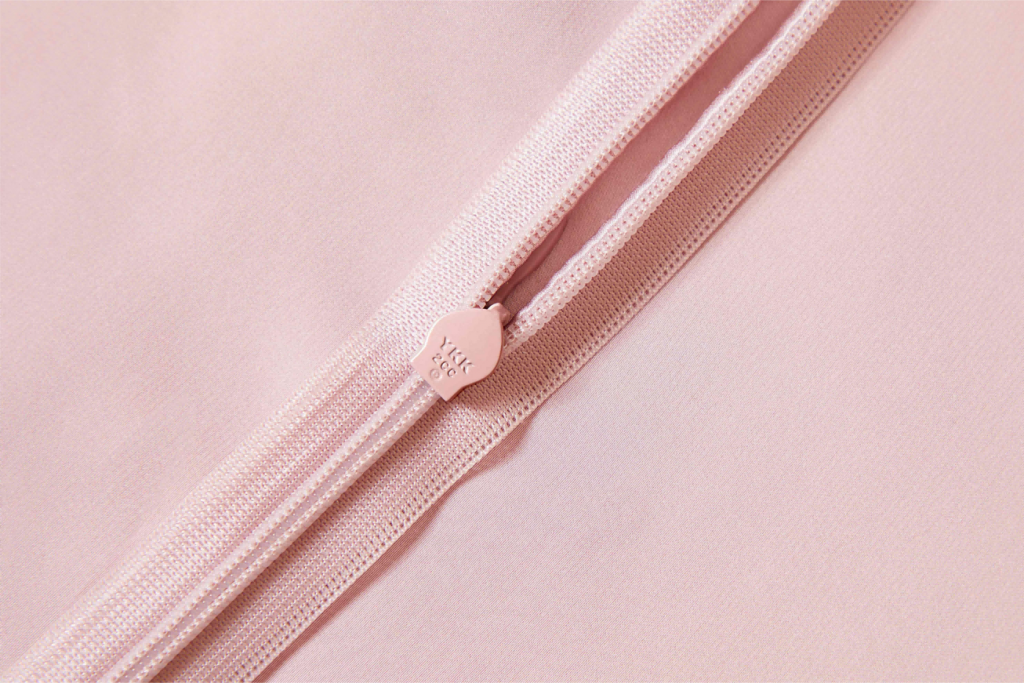 Innovation: LILYSILK vs Blissy
Aside from the incredible hair, skin, antimicrobial and moisture-wicking benefits of sleeping with a silk pillowcase, we think the silk you sleep on should look beautiful, too. As experts in silk products, innovation is important to us. That's why we introduced our patented undyed LILYÁUREA® product line in 2021 and new registered fabric LILYSHEENA®.
Not only do we offer a variety of silk apparel in our patented products, but we also offer an exclusive collection of silk pillowcases in 17 colors including our limited edition patented LILYÁUREA®, LILYSHEENA®, LILYHERB™ and LILYSOFT™ silks. Our collection of pillowcases are hand-selected for their lustrous colors and excellent quality based on 12 years of extensive customer research and satisfaction.
Blissy also provides a variety of pillowcases with approximately 40 colors for standard, queen and king-sized pillowcases, but does not offer exclusive patented fabrics.
Packaging: LILYSILK vs Blissy
To provide our customers with a truly special experience, LILYSILK offers different packaging methods based upon your unique needs. Purchasing a gift for a special someone? We offer gift wrapping, gift boxes, ribbons and greeting cards. Treating yourself? If there is no gift request, we proudly ship our products in biodegradable and reusable packaging.
In comparison, Blissy products are shipped in standard boxes.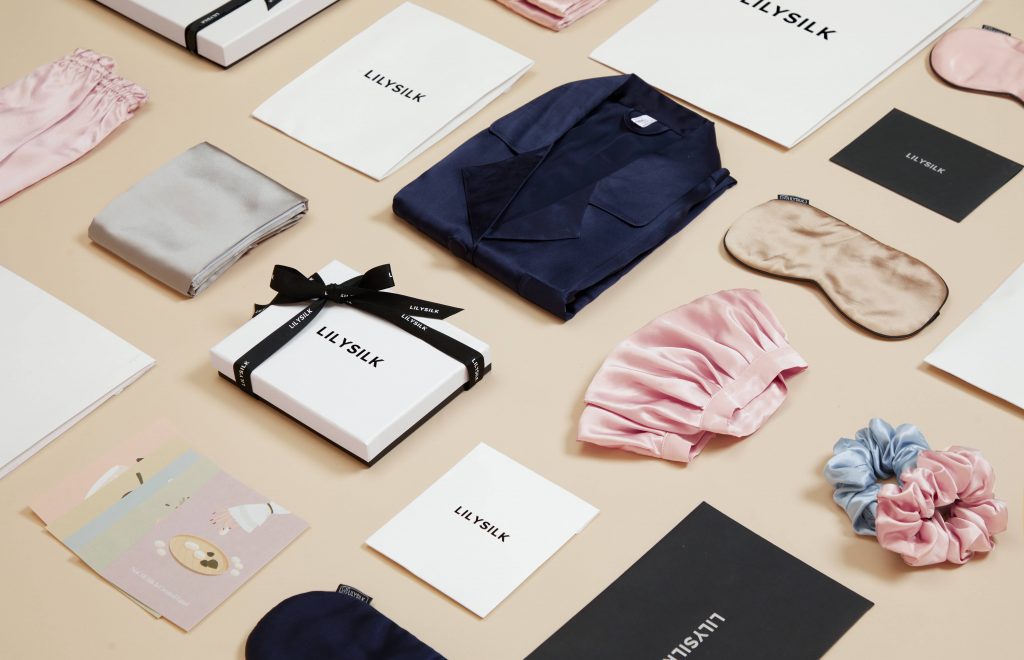 Manufacturing: LILYSILK vs Blissy
Over the past twelve years, LILYSILK has grown from a small five-member team and a 16,000 square foot facility, into to global brand with over 450 team members and 97,000 square feet of operating space spanning three facilities. We're proud to produce all of our products in-house at our very own LILYSILK manufacturing facility where we strictly oversee all processes from material purchasing to logistics and quality assurance.
In contrast, Blissy outsources its manufacturing.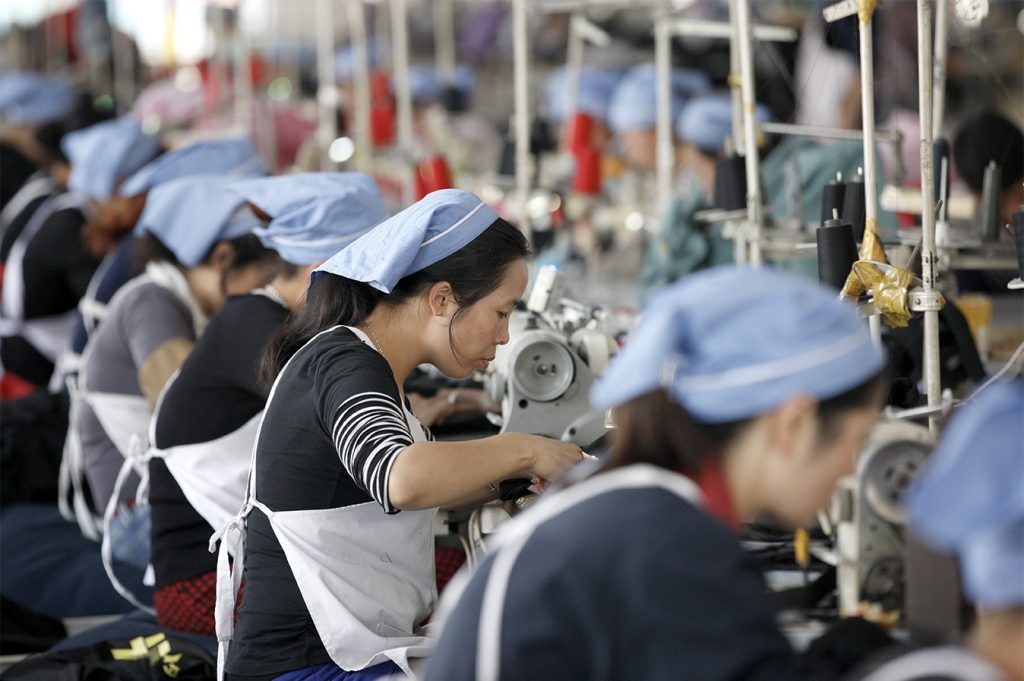 Sustainability and Social Responsibility: LILYSILK vs Blissy
At LILYSILK, we believe our versatile, quality silk pieces should not only be easy to wear, but easy on the planet, too. We proudly support conscious and sustainable fashion, and encourage our customers to protect our planet by investing in better pieces that can be styled into a variety of looks and worn frequently for years to come. We've also taken important steps to ensure we're giving back to the communities we sell to and operate in.
Zero-Waste: LILYSILK vs Blissy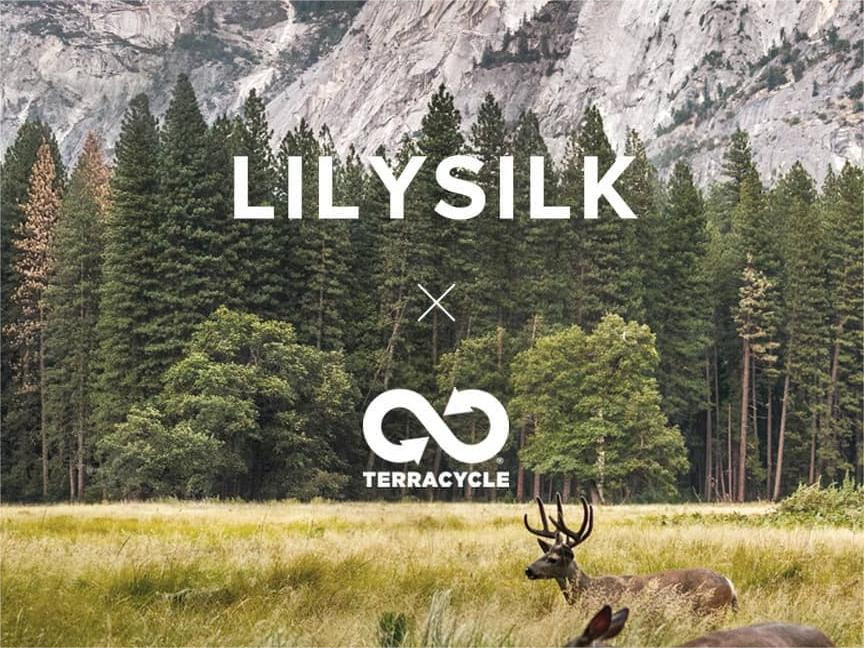 Our LILYSILK in-house manufacturing facility allows us to be a zero-waste brand, with maximum utilization of our fabrics from purchasing and producing responsibly-sourced materials to upcycling our leftover fabrics into accessories such as hair scrunchies, sleep masks and more.
To eliminate overproduction, LILYSILK only makes as many products as we can sell. We also offer LILYSILK X TerraCycle® where customers can recycle their silk and cashmere products via a zero-waste eco-loop.
Every LILYSILK order over $150 also receives a complementary item from our Zero-Waste Movement products such as a LILYSILK pillowcase, sleep mask, sleep cap, facemask or scrunchie. It's our way of showing our customers how much we care.
Our commitment to our customers extends beyond our products, which is why LILYSILK is also furthering our mission to help others by giving back to community initiatives around the world including our collaboration with LILYSILK & Oscar's Kids, an organization raising support and awareness of pediatric cancer.
In comparison, Blissy does not offer such programs or policies.
Customer Satisfaction and Return Policy: LILYSILK vs Blissy
When purchasing pillowcases from LILYSILK, you can feel confident in your purchase knowing that LILYSILK offers customers risk-free returns with our 100 Night Trial. If you don't absolutely love your pillowcases, simply return your product within 100 days for a full refund.
Blissy also offers a return policy, limited to 60 days.
LILYSILK vs Blissy Summary
| | LILYSILK | Blissy |
| --- | --- | --- |
| Materials | Grade 6A Mulberry Charmeuse Silk, Crepe de Chine Silk, LILYÁUREA®, LILYSHEENA®, LILYHERB™, LILYSOFT™ and more | Only available in Grade 6A Mulberry silk |
| Momme | Various momme fabrics; 19MM, 22MM, 25MM | Only available in 22MM |
| OEKO Certificate | OEKO-TEX® Certified | OEKO-TEX® Certified |
| Trustpilot Reviews | 14,529 reviews with 89% of reviews above average* (*as of September 2022) | 1,420 reviews with 74% of reviews above average* (*as of September 2022) |
| Sustainable Ideas | LILYSILK offers a zero-waste full eco- loop including purchasing, producing, packing and recycling | No related information |
| Manufacturing | LILYSILK's in-house manufacturing facility monitors every aspect of production for the highest quality assurance | Manufacturing is outsourced |
| Categories | A wide variety of categories and occasions including womenswear, menswear, childrenswear, sleepwear, intimates, accessories, home textiles and more | Limited category offerings include pillowcases, robes and accessories |
| Customization | Custom tailoring and embroidery services available | No customization services |
| Packaging | Reusable sustainable packaging is standard, gift packaging available upon request | Standard boxes, no gifting option available |
For LILYSILK, what's more important than being the "best" silk brand or producing the "best" silk pillowcase (although we do believe ours is the premium choice!), is being a responsible, sustainable silk brand that our customers are proud to purchase and own. We're committed to inspiring people to live better and more sustainable lifestyles by providing high quality silk products, zero-waste practices, in-house manufacturing, continual product innovation and giving back to communities around the world. We not only strive to bring our customers the highest quality silk products, we also strive to be a trusted brand that cares for the wellbeing of the planet and its people, while helping our customers Live Spectacularly.