Fashion Summer Clothes 2018, Silk dresses, silk outfits, silk camisoles and so on for summer. Here are some new items.
Fashion Summer Dress
This lilysilk's silk summer dress is made of 100% Crepe de chine silk, lightweight & wrinkle-resistant. This silk dress featuring V neckline, short sleeves, tying sash and ruffle trim throughout. The front piece drapes below your knees while the back one is up to your calf. A perfect dress for leisure time.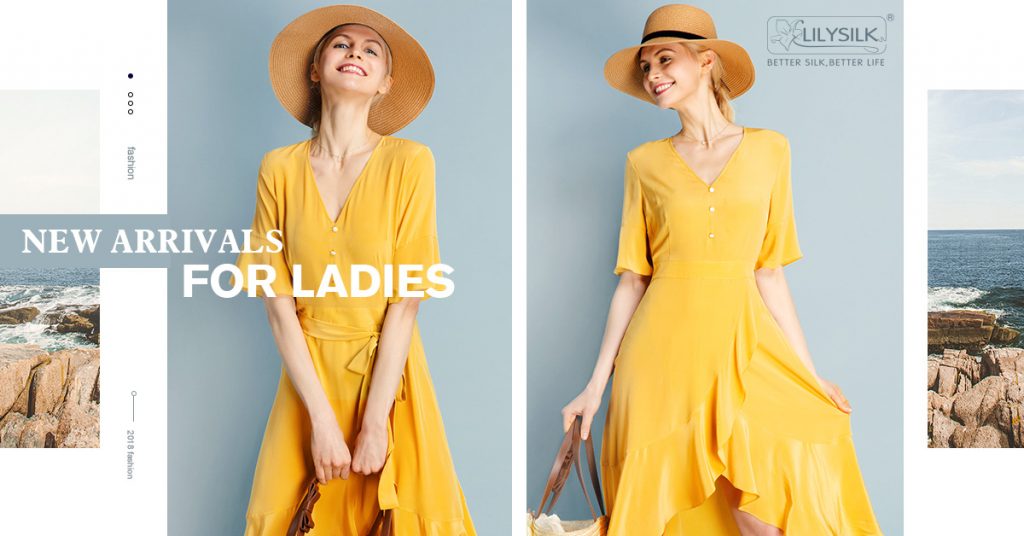 Silk Summer Outfits
This silk outfits is suitable for work in summer. Silk summer outfit includes a silk blouse and a silk skirt. The silk top is with collared neckline, long sleeves, and full button placket, while the silk skirt features front wrap design with self-tie detail at the waist, buttons left and right for fit, and a high-low tulip hem. Calf length. Feminine and daily.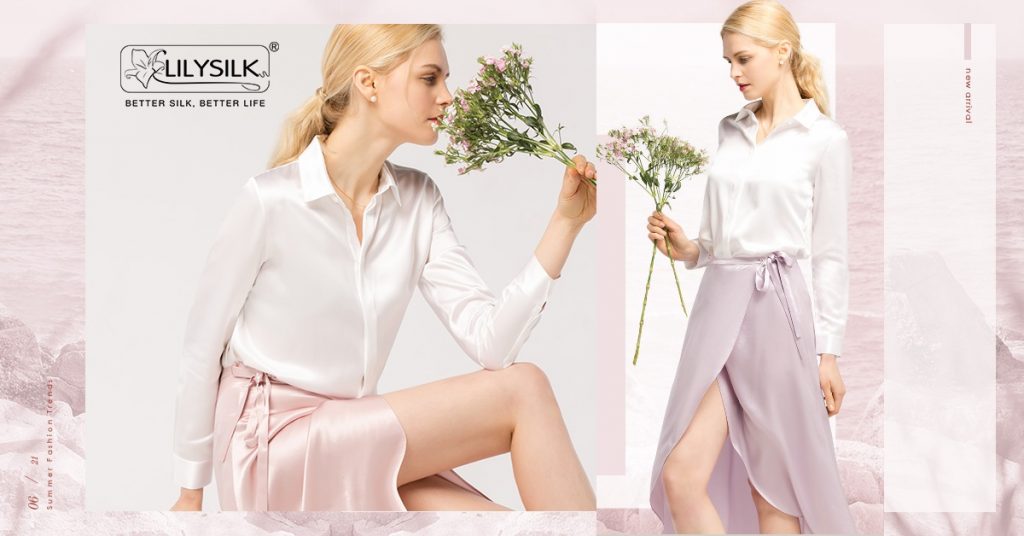 Silk Cmaisole For Summer
This silk camisole featuring V front and deep U back, dual shoulder straps and cross straps at the back. A daily yet sexy top for you. silk contains nothing but natural protein which does a lot good to your skin and hair. Its lightness and smoothness make you feel nothing but cloud-soft comfort,just like getting a natural spa for your skin.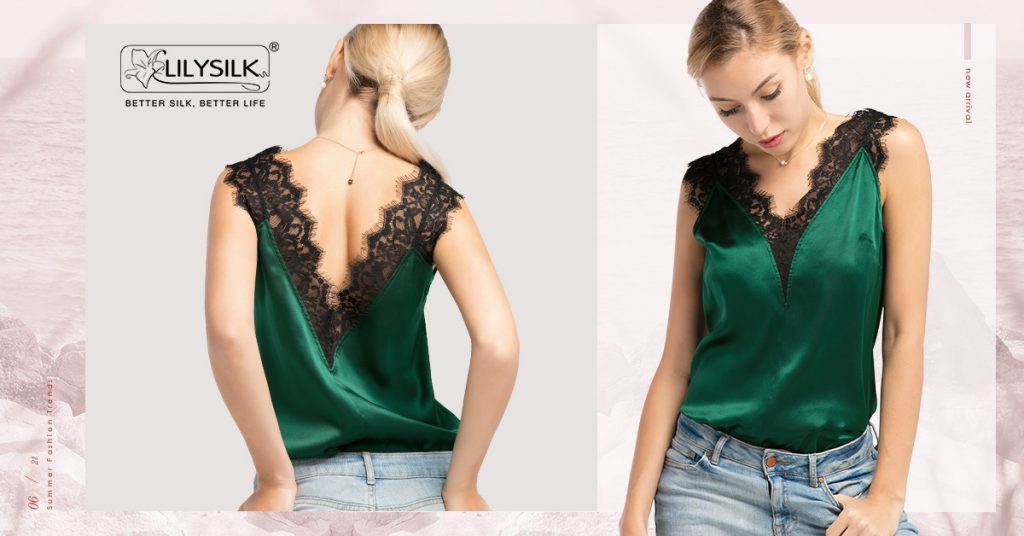 At Length, Recommend new Silk four-piece Sheets for you. LilySilk's New silk Bedding Sets are made of 100% Grade 6A Mulberry silk, very soft and comfortable, give you luxury sleeping experience all night. New Style includes 22 momme Contrast Color Silk Bedding Set, 19 Momme Marbling Print Silk Bed Linen Set, 19 Momme Contrast Color Silk Bedding Set, 19 Momme White Plaid Silk Bedding Set.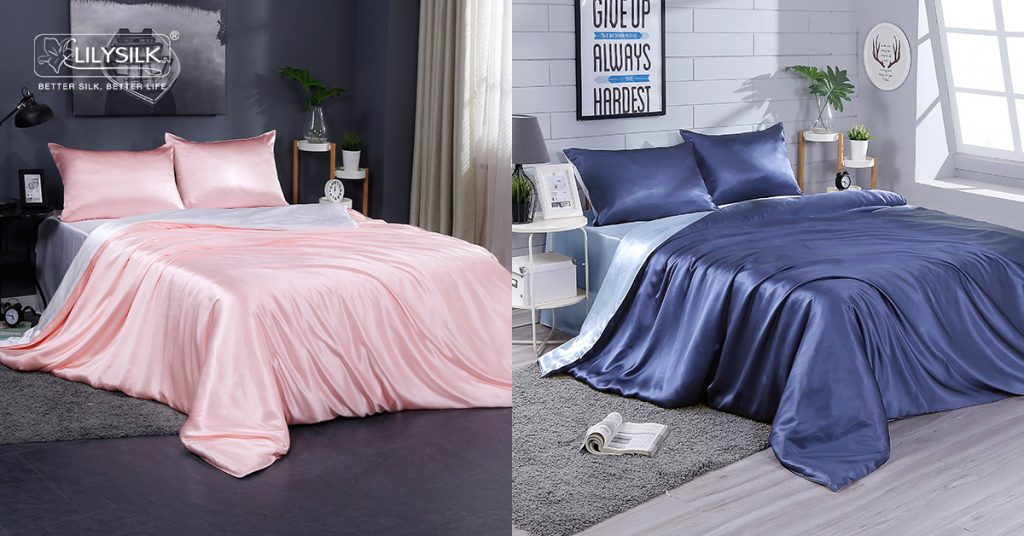 LIlYSILK-BETTER SILK, BETTER LIFE