Busy daily work,
Constant anxiety, soaring pressure.
You cannot always sit in the right sitting posture at work and pay little attention to relaxing at the right time.
So the pain in the cervical spine becomes more and more intolerable.
To save your sore neck, LILYSILK creates the 3D Memory Foam Silk Cover Neck Pillow.
Each 3D Memory Foam Silk Cover Neck Pillow is an artistic product injected with ingenuity.
Selecting fine materials from the source to carve your rest time.
About 3D Memory Foam Silk Cover Neck Pillow
The fabric cover of the exclusive U-shaped neck pillow, is 19 Momme 90% Mulberry Silk + 10% Spandex-Stretchable, better fit the body shape and wrinkle-free. It has a delicate feeling, like sweet memories clinging together with the sweetheart.
Also, the outside silk pillow cover is detachable and can be washed.
The fabric of Pillow: made of special thermo sensitive memory foam to protect your Neck with 360-degree all-around care, release the pressure on your back and promote blood circulation, anti-microbial, and anti-acarien. Its softness and hardness are not affected by temperature and time.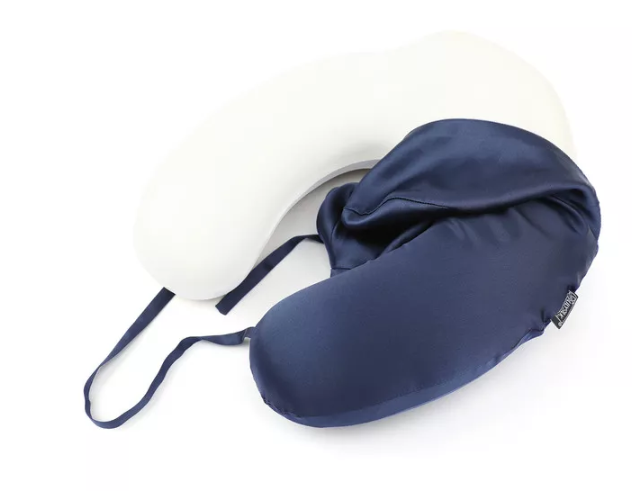 Real silk ties at the bottom of the silk cover can adjust the size which is suitable for different groups of people, like pregnant women, the elder, and adults.
This little silk neck pillow was born to bring pain relief and relaxation to our everyday activities, especially for office workers.
After the lunch break, when working and driving, you can use the "little pillow" as a cushion. The pressure of lumber can be reduced from 130% to about 75%, effectively dispersing 55% of the body's pressure.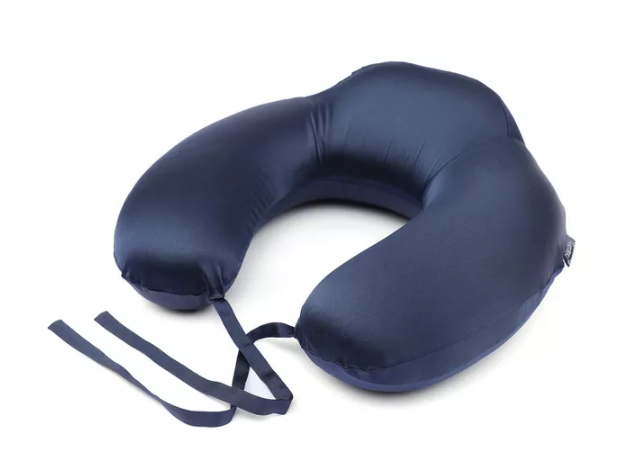 Silk is Considered to be a Noble Fabric
Silk was always exclusive to the nobility in ancient times, and it was spread to Europe through the Silk Road, even more precious than gold. Although silk is now popular, its noble breathing has been soaked for thousands of years remains.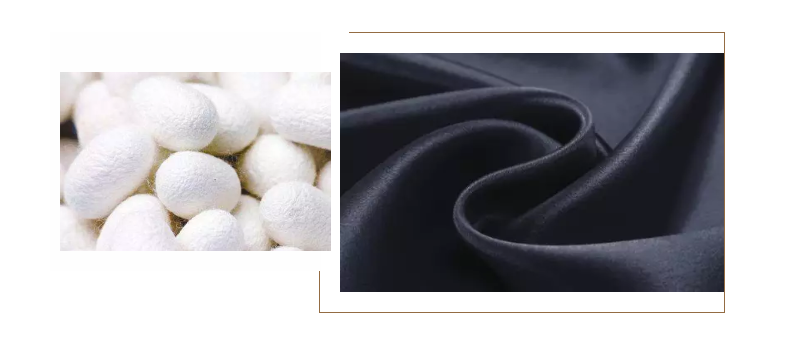 High Density "Slow Rebound" Memory Foam
Many pillows on the market, in order to reduce costs, commonly were made with inferior chemical fibers. So their formaldehyde content exceeds the standard, with a strong pungent smell. This U-shaped pillow has no formaldehyde, odor, and aromatic carcinogens. The uniform health standards only want to give you a good sleep.
Unlike other U-shaped pillows filled with ordinary foam and small particles, LILYSILK 3D silk neck-shaped pillows are made of polyurethane foam which is a kind of slow-recovery memory foam. So the pillow is elastic and can be used repeatedly without permanent deformation.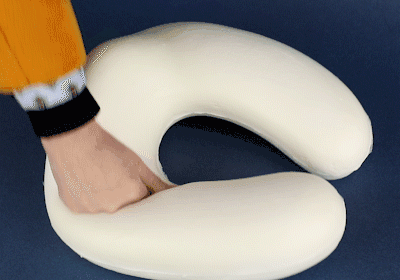 Compress into a third of the size, it can also rebound immediately, and the shock absorption is quite good.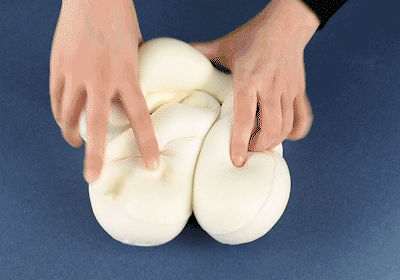 Ergonomic design
The LILYSILK 3D silk pillow features an exclusive 3D surround design, higher at the back of the neck and lower at the left and right sides. Its high and low undulating surfaces hold the head, shoulders and U-shaped pillow tightly together.
Even if you are on a bumpy road, your head will not arbitrarily deviate.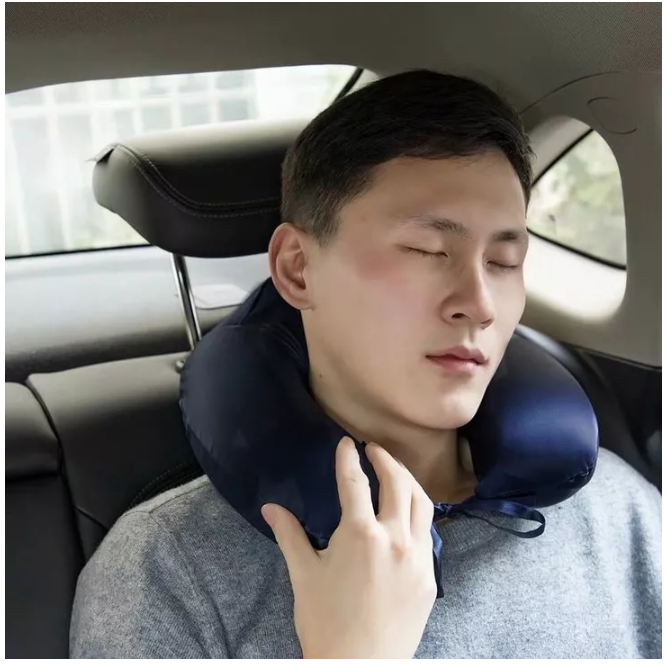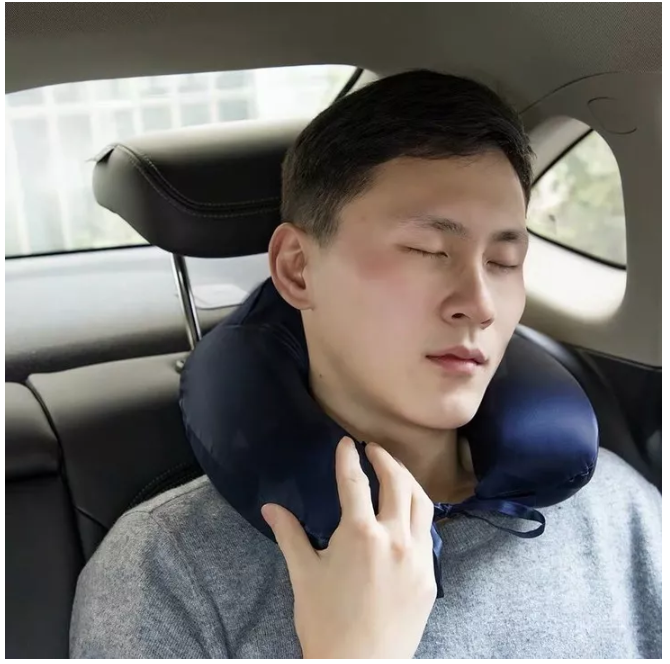 LILYSILK 3D silk U-shaped pillow with three classic colors, letting you enjoy the joy of navigating the tide.
Black(There will be a color difference due to light, screen display, etc. Please refer to the actual product.)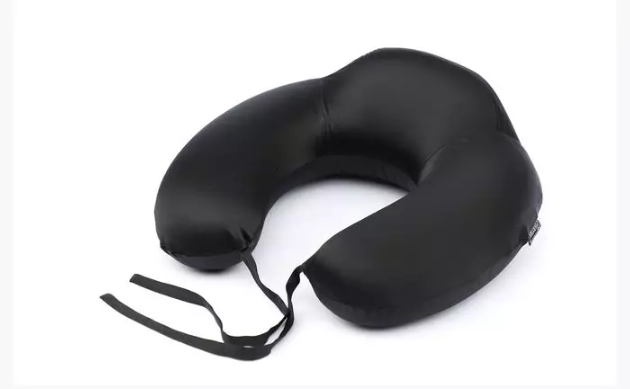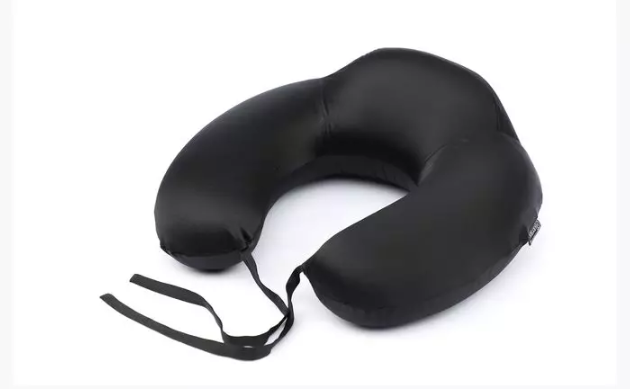 Details of Black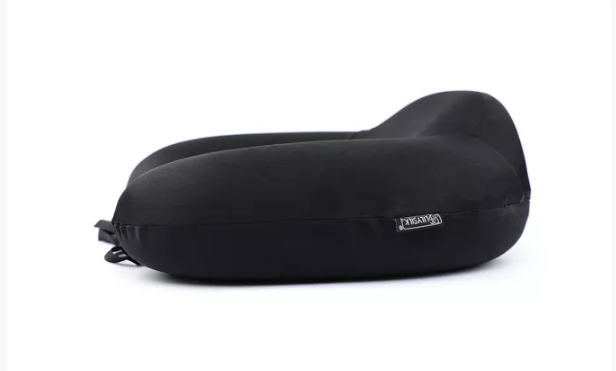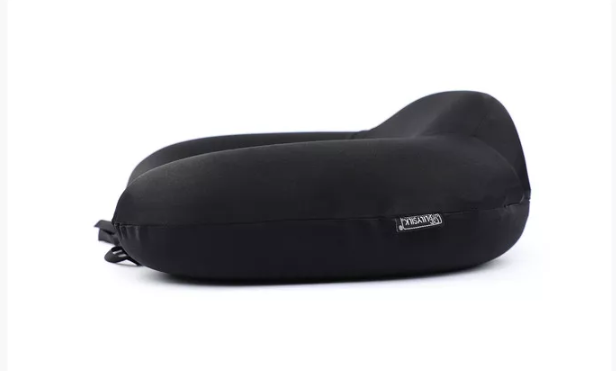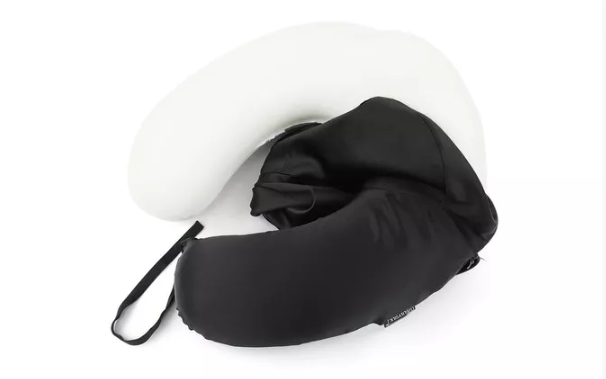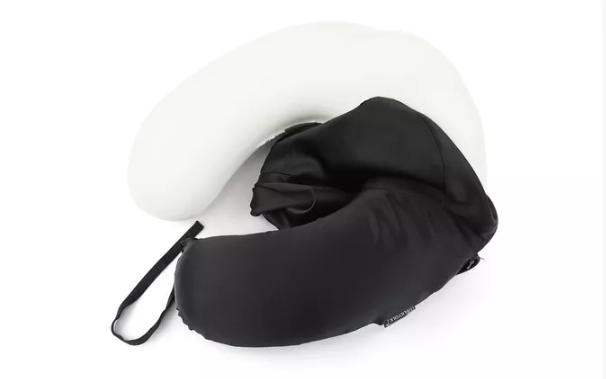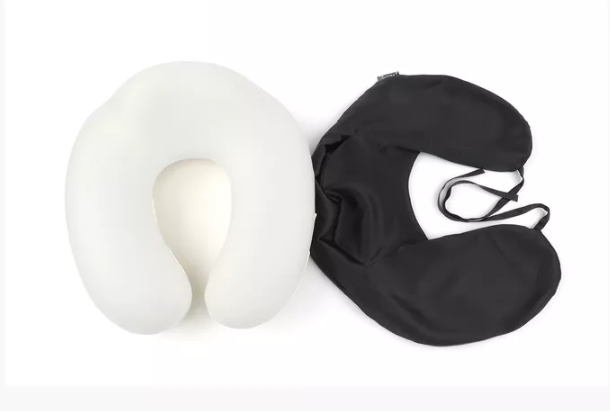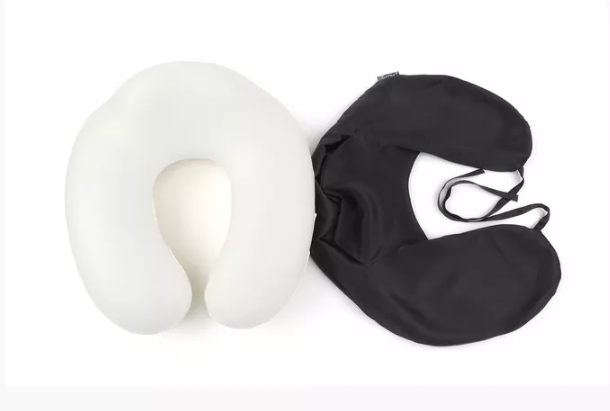 Claret(There will be a color difference due to light, screen display, etc. Please refer to the actual product.)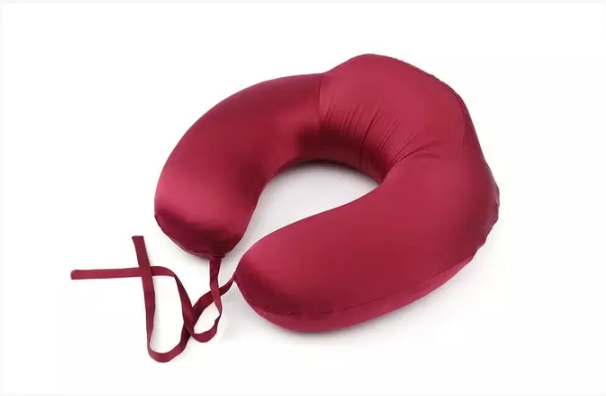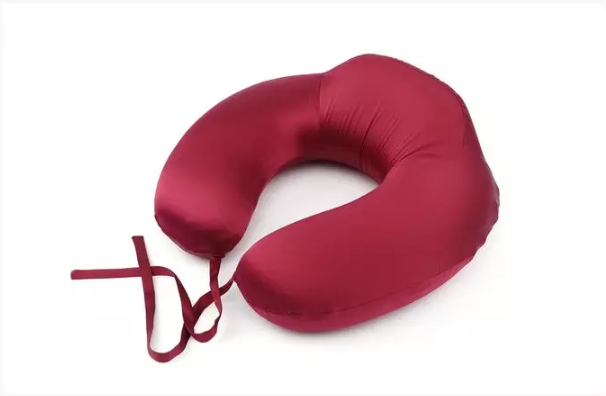 Details of Claret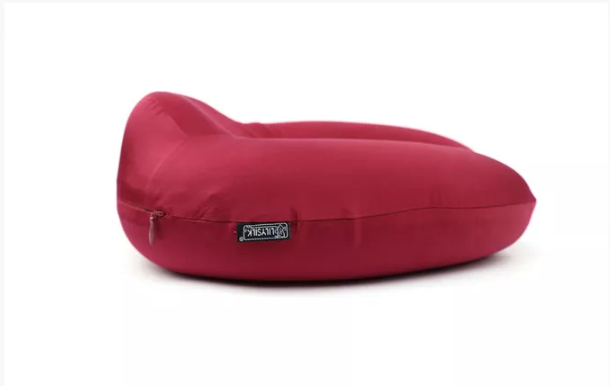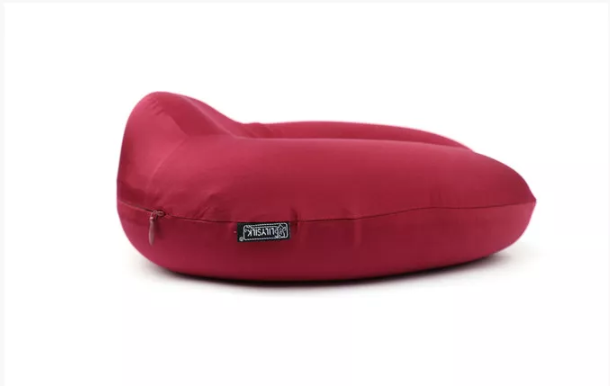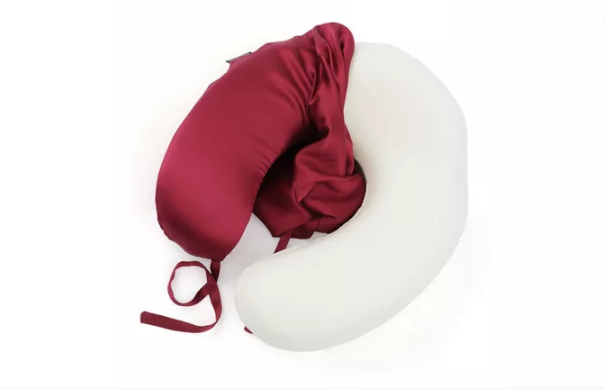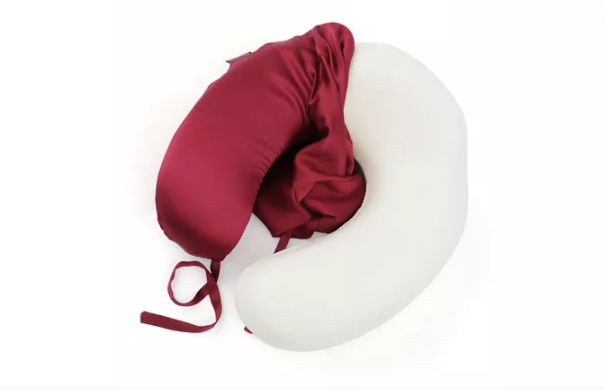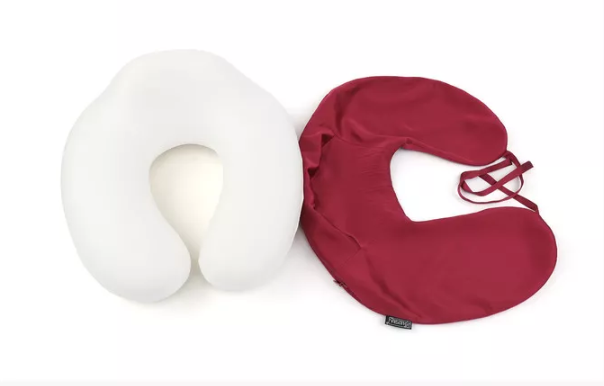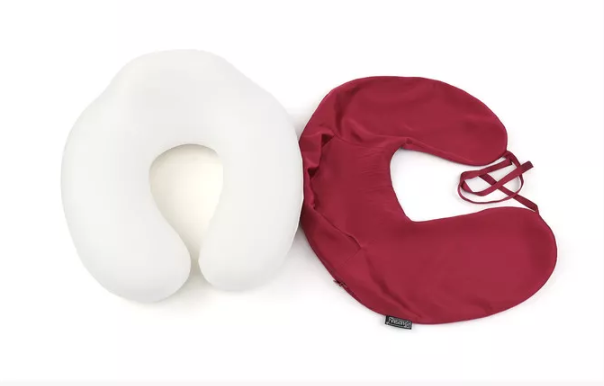 Navy Blue(There will be a color difference due to light, screen display, etc. Please refer to the actual product.)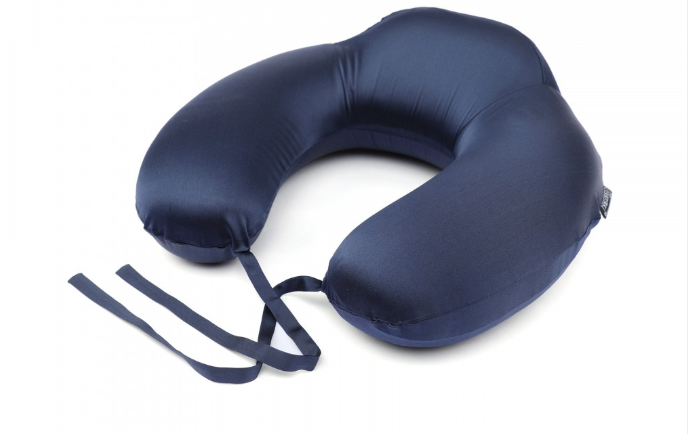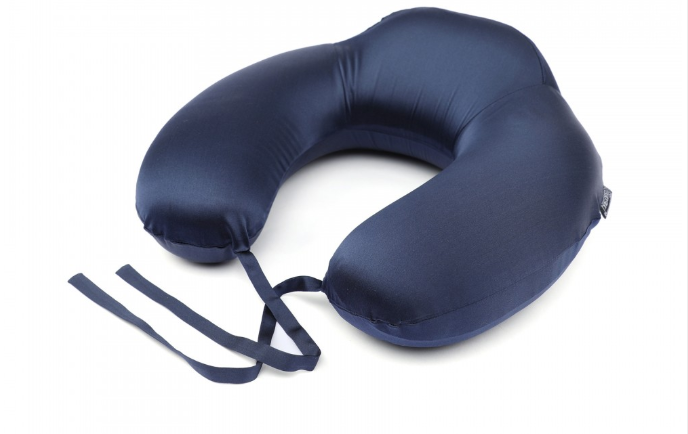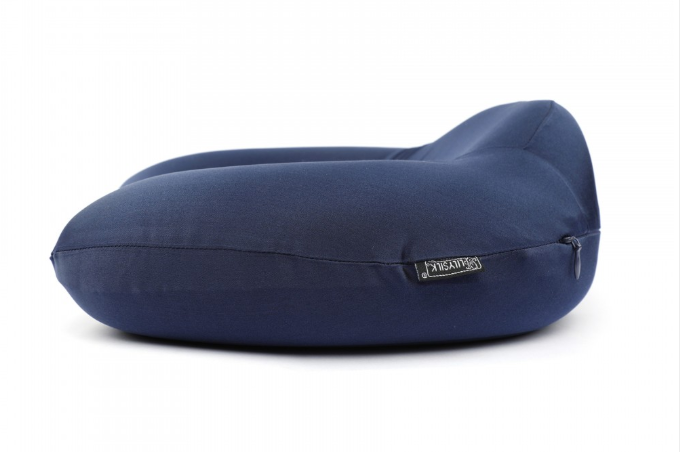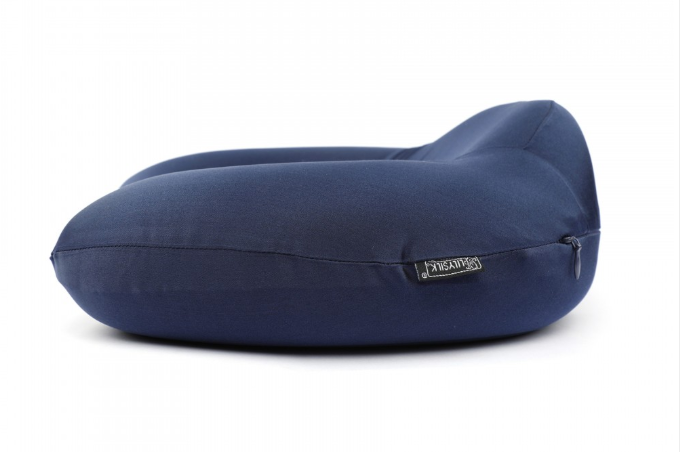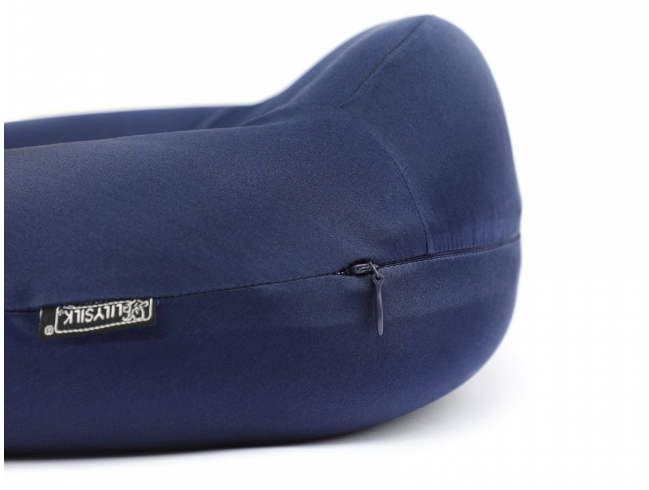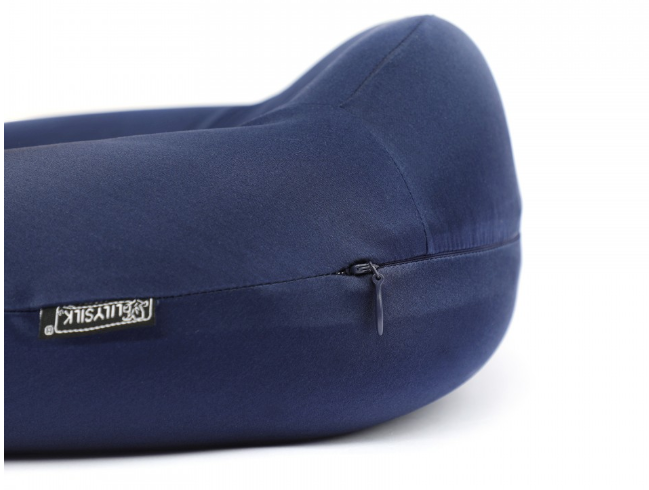 SILK CARE
-Professional Dry Cleaning Recommended
-Hand wash or Machine wash in lukewarm water (30°C) on the most gentle cycle available.
– Minimize spin time.
-Do Not Use Bleaches
-Do Not Tumble Dry
Hang dry if possible, however, avoid direct sunlight exposure.
– Use neutral or special detergent for silk, such as Tenestar( Click here to buy Tenestar at LILYSILK)
– Keep out of touch of pets/sharp objects.